About me...
I have always lived and worked locally, and at present, I'm based in Clevedon, North Somerset, where the land meets the sea... and is poetically known as... "A beautiful haven of quiet". ~ Sir John Betjeman.
I grew up in a slightly more rural part of Somerset, near the village of Dundry. I have two younger brothers, and as kids, living where we did, we were always encouraged to make our own entertainment. With the boys it was usually, cowboys and indians or pirates...but for me,.. I was always happiest when I was making something....
My Grandmother used to say, on seeing me sitting to the kitchen table with a handful of pipe cleaners, a pile of fabric scraps and a few sheets of tissue paper, "Look at her... she thinks she's The Cat's Whiskers!"...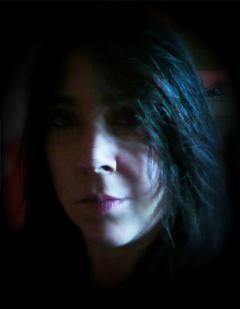 I can't take all the credit for my creative learning though... my Dad is the one with the artistic eye and it was him that taught me to draw and paint at a very early age, which, eventually enabled me to attend Art College on leaving school, and where I gained an Art 'A' level,... an 'O' Level in Business Studies... and my Diploma in Art & Design.

As for the sewing side, I have my Mum to thank for that. She's the original seamstress in the family and she basically taught me all there is to know. I absolutely adored those needlework lessons in school that filled my fellow classmates with dread, so much so, I took an 'O' Level in it! ... It's purely in the realm of garment alterations that Mum prefers to work her magic these days though...and she can also be found locally under the business name, "The Bee's Knees"... (see the useful stuff page).

Since those lazy, hazy school and college days, I've been very lucky workwise, and managed to stay in the textile/fabric industry in some way, shape or form.
As for my introduction into curtain making.... A local Interior Designer was looking for a seamstress to make up curtains and furnishings for her own clients.... So, I went and spent a Saturday morning at the designer's studio, a beautiful setting on a farm in the Mendip Hills. I loved it, and got the job! From her, I learnt how to make traditional curtains, (by hand) along with various styles of blinds and other beautiful soft furnishings.
My work has always been varied and interesting and amongst other things has included the making of the most beautiful pure silk tartan curtains, for some of the top hunting lodges in Scotland,...to making the most exquisite tiny mice folk.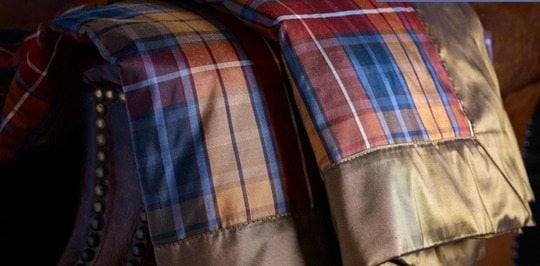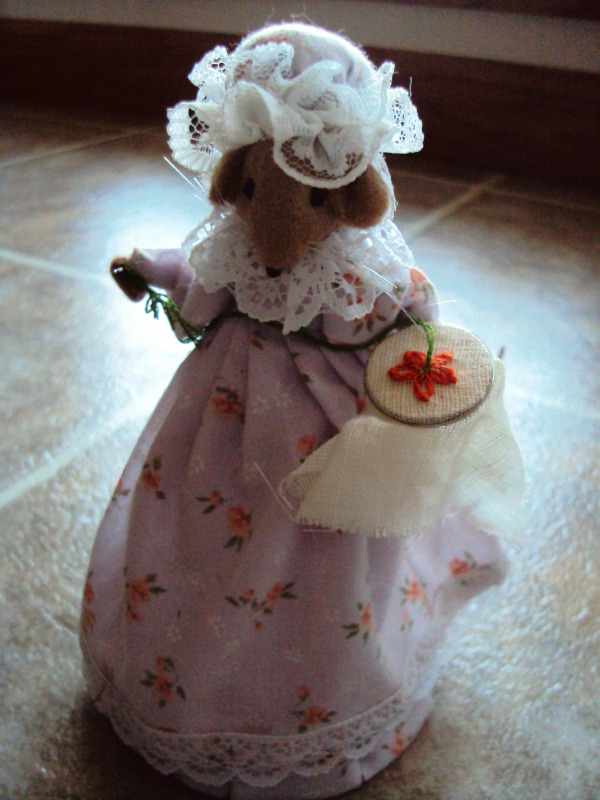 I have been running my own business, "The Cat's Whiskers" for over 25 years now, mostly working for private clients, but occasionally working for other curtain making firms and furniture companies....plus several local Interior Designers....
This has included.. Avon Fabrics ... Souk ... Christies Fitted Bedrooms & Kitchens ... Diane Freeman Designs ... Toria Designs ... Mottram Interiors .... Juliet Seldon Interiors ... and more recently making Cushions, Tea Towels, Napkins and Lavender bags for local Artist & Illustrator / Fabric designer Emily Charlotte Moran ...
Please check out the Gallery to get an idea of the sort of things I do ... or to gain a little inspiration for your own projects. :)

Hmmm.... What else can I tell you.... Oh of course,... I also love cats!....
~ Louise