Curtain making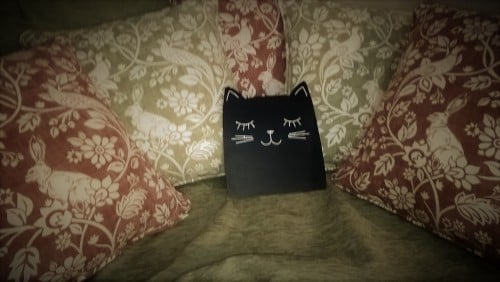 Curtains, furnishings and blind making...
As previously mentioned, with my ever increasing workload these days (as The Cat's Whiskers is just me) and as I also complete work for several private interior design studios, I no longer offer measuring or hanging/fitting visits, but I'm more happy to take on your orders and fit them in and around these other projects.
In all instances your orders will need to be brought to me here in Clevedon and picked up again upon completion. As I work from my home, drop off and pick up slots are strictly by appointment only please.
Insured and tracked courier delivery of some items could also be arranged in some circumstances.

If you'd like a copy of my 'Handy Measuring Guide' to enable you/your fitter to take your own measurements accurately yourselves, then please feel free to request a copy via the 'contact me' page.
...As I'm always happy to provide FREE estimates via email.
If you're wishing to have new curtains or blinds or cushions made.
I will ideally need a little bit of info from you to provide you with a free estimate. I'll need a few measurements (actual or just approx measurements are fine at this stage).
Please request one of my handy measuring guides if you're unsure where to measure from and to for both curtains or blinds.
It will also be useful to know, whether you have a curtain heading style in mind, whether you'd like your curtains or blinds lined, unlined or perhaps also interlined, and whether you have a fabric in mind or wish me to source something.
For cushion making and window seating etc, I will just need a rough idea of the measurements for now to work out a price, plus perhaps a paper template later for window seats and other trickier cushion items. I'd need to know if you already have inner pads, or whether you'd like me to supply in feather or polyester hollowfibre... and for window seats and similar I'd need to know if you have the foam already or if you'd wish me to organise that to.
The above information is all simply to enable me to calculate your estimated making/alteration prices acurately (for FREE) along with any 'client specific' down-payment/deposit amount that might be required for me to allocate you a work slot, if you decide to go ahead.
I'm afraid that I can't order anything (fabrics, linings, tracks, poles, blind kits, foam etc) or start any project without a down-payment/deposit being made. I accept payments by cash, cheque or online via bacs.
The above information that you supply will also help to ensure that the project is actually do-able before we start… i.e. my workroom (and myself) simply aren't geared up to take on very large, wide blinds or curtains of over certain heights, widths or weights these days.